Mokum's finest
These are Amsterdam's hottest places to celebrate the new year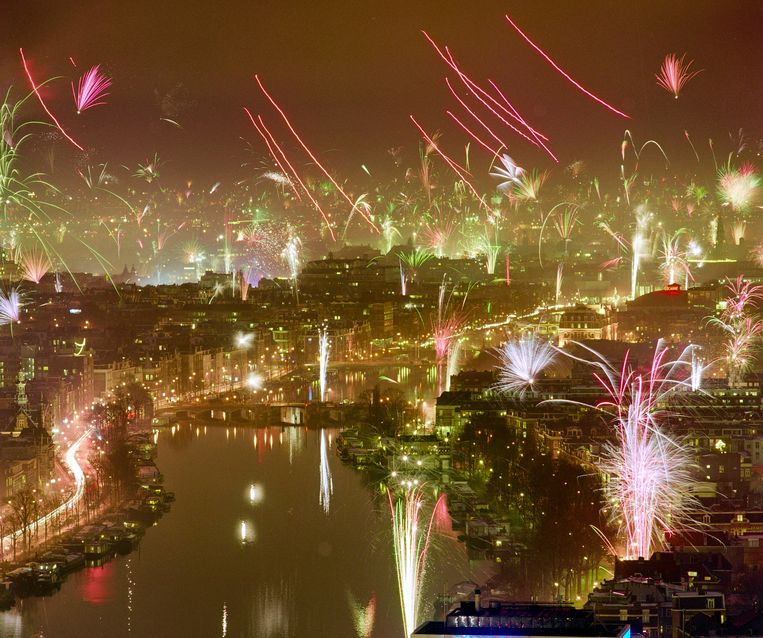 New Year's Eve is always a dilemma: where do you go, and who with? Here are some of our favourite places to party as 2020 dawns.
You could ring in the new year listening to Abba's greatest hits and sipping prosecco – or you could let it all hang out with eleven long hours of pounding hardstyle at the Ziggo Dome's Epiq New Year's Eve. It's your choice. Use it wisely.
8 pm to 7 am, € 75.95
Ziggo Dome, De Passage 100
Dress codes can be a drama, but this year Paradiso is keeping it simple: they're asking you to wear white and silver for Snowball, their winter bacchanal. There'll be sexy acts in the small hall, Joost van Bellen spins old hits in the basement, and queer popfest FPQXL stages its traditional glitter ball in the large hall.
8:30 pm to 5 am, €39
Paradiso, Weteringschans 6-8
Q-Factory sends temperatures soaring with Lobi, a tropically themed new year's party. Its motto is stop whining and start twerking, and it relies on mainstream r&b and hiphop, so expect lots of cheering and handwaving.
10 pm to 4 am, €33.44
Q-Factory, Atlantisplein 1
Afas Live counts down the seconds to the new year with the TikTak indoor festival. The music comes from big Dutch names like Lil' Kleine, Broederliefde, Snelle, and Sevn Alias, and the Vunzige Deuntjes (dirty tunes) festival has its own stage. In a possible reflection of the male-to-female ratio at TikTak, women pay less to get in.
10 pm to 6 am, from €52
Afas Live, ArenA Boulevard 590
Start as you mean to continue
Forget the 31st and let your hair down on 1 January
If you're one of those who can't stop dancing over the new-year period, there's a veritable marathon in the basement of De School. You can greet 2020 in the company of residents Sandrien and Job Jobse, and chucking-out time isn't until 9 am on 2 January – so you could even go straight in to work.
Wednesday 1 January, 2 pm, €28
De School, Jan van Breemenstraat 1
Yes, they do serve breakfast at queer techno party Breakfast is Burning. The people there divide into two camps: some the worse for wear having partied all night long, others freshly awoken from their slumbers. The distinction soon becomes academic: when this darkened warehouse fills with pounding music, everyone is raring to go.
Wednesday 1 January 8 am to 6 pm, €29.50
Warehouse Elementenstraat, Elementenstraat 25
It's a bit of a trek riding your bike to Sloterdijk in the freezing cold, but when you arrive at the red cube that is Bret, this afterparty envelops you in a warm, blanket-like embrace. There's a whole army of DJs – and yes, it really does last an entire day and night.
Wednesday 1 January 8 am to 8 am, €25
Bret, Orlyplein 76
Thuishaven traditionally puts on a big circus-tent party on 1 January, and invites a roll call of big names. DJs Benny Rodrigues and Michel de Hey alternate at this "new year's dance".
Wednesday 1 January, 1 pm, €25.50
Thuishaven, Contactweg 68
Flashes and bangs
Where to watch the fireworks
Pay per view
Hoping to slip into a high-rise bar and get a ringside seat at the fireworks for the price of a drink? Dream on. The Skylounge, in the DoubleTree by Hilton, is charging €150, booze excluded. The W Hotel charges the same, but throws in unlimited champagne. The Floor17 rooftop bar will let you watch for €225 (including dinner), while dining with an open bar at the A'dam Toren will set you back €275.
Skylounge, Oosterdoksstraat 4
W Hotel, Spuistraat 175
Floor17, Staalmeesterslaan 410
A'dam Toren, Overhoeksplein 1
Free, gratis, and for nothing
If you show up at the Kop van Java this year for the traditional big fireworks display over the IJ, you'll have a wasted journey. The city has ended the event, saying that most Amsterdammers prefer to celebrate the new year closer to home. So hook up with some fellow firework fanatics in your own neighbourhood instead.
While the official city fireworks have been consigned to history, Amsterdam's skyline still lights up in spectacular fashion around midnight. One of the best vantage points is the little beach outside the Pllek restaurant and bar. After the fireworks, all the tables are pushed to one side and you can dance and quaff champagne to your heart's content.
8.30 pm to 3 am, €12.50
Pllek, T.T. Neveritaweg 59
Off the beaten track
Celebrations with a difference
Those Israelis sure know how to celebrate. The Neni restaurant invites Amsterdammers to greet the new decade with an informal Mediterranean dinner and party: DJs transform the venue into a Tel Aviv nightclub, and summery food and drink are served while you dance.
7.30 pm, €149
Neni, Stadionplein 8
The Poesiat & Kater brewery provides a congenial setting for hungry Amsterdammers welcoming in the new year, with grilled chicken, ribs and sausages served on a communal table. When you've consumed enough meat to put wild-boar-loving Obelix to shame, there's a firework show outside.
5 pm to 3 am, €45
Brouwerij Poesiat & Kater, Polderweg 648
If you really want to pull out all the stops, head for Nyx. This self-described "open-minded club" is holding a fancy-dress party, and expects you to put a modicum of effort into your costume. The theme is space, and they've provided a few ideas: Darth Vader, Ziggy Stardust, E.T., Barbarella. Though if you feel like just wearing a tinfoil hat, that's probably OK too.
10 pm to 6 am, €36
Nyx, Reguliersdwarsstraat 42
It's the Roaring Twenties again, and De Nieuwe KHL is paying tribute to the last time this happened. There's a jazz band, comedy, and sexy burlesque with women (and men) in skimpy outfits. Show up early, and you can throw your inhibitions to the winds and take part in a burlesque workshop.
9 pm to 4 am, €39.50
De Nieuwe KHL, Oostelijke Handelskade 44