Mokum's finest
There's always a queue outside Van Stapele
Cookie store Van Stapele Koekmakerij has an advertising budget of precisely zero, and sells just one product – but there's always a queue outside. "I try to keep it as short as possible," says owner Vera van Stapele.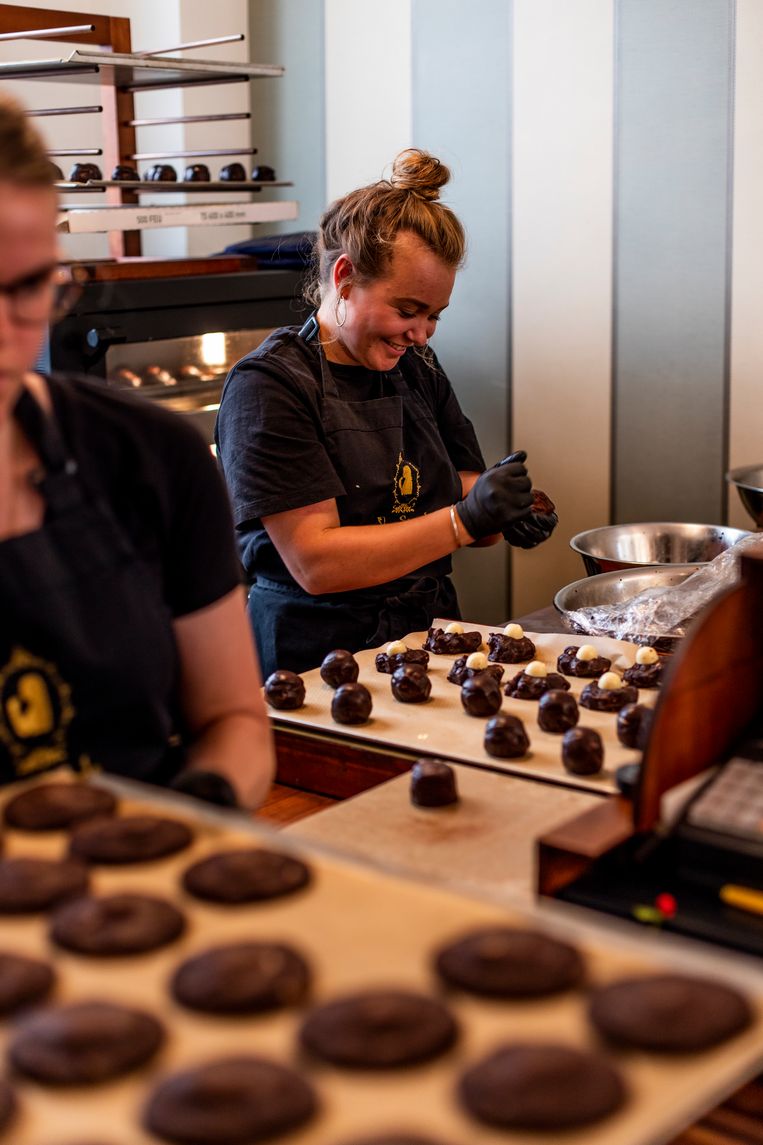 When one impatient customer tugs on the locked door, the others in the line look mildly displeased. "They're closed," says a woman standing right by the entrance. "They open at ten." And another adds: "Besides, we were here first."
All eyes are on the door behind which the coveted Van Stapele koeken await: warm, with a crispy coating and a white chocolate fondant filling.
Charlotte Bruna, another member of the assembled multitude, is a regular visitor. "They're the most delicious cookies I've ever eaten," she says. "I'm going to dinner with friends this evening, and I'm taking some with me – they're nicer than a bottle of wine or a bunch of flowers."
Street managers
When owner Vera van Stapele, 33, cycles to work early on Monday mornings, the streets are largely deserted. But things are already hotting up on Heisteeg, and she's had to appoint a team of 'street managers' – two young women, and the father of a colleague – to keep order at weekends. 'I don't have any choice,' she says. 'It's a really narrow street, so it gets blocked easily.'
Customers clutch not just purses, but smartphones and cameras. The shop's nostalgically photogenic interior is very Instagrammable, with its stained glass, wooden counter, antique chandelier, and old-fashioned dumbwaiter bringing the cookies down from upstairs. There's even a miniature roller coaster in the window. The store looks like it's been there for centuries, but Vera created it from scratch.
Its success has nothing to do with slick marketing campaigns: she thought long and hard about running one, but decided against it. "We've never spent a single euro on advertising," she says. "When I started out, my brother calculated that even if I sold 220 cookies a day, which I often did, I'd never turn a profit."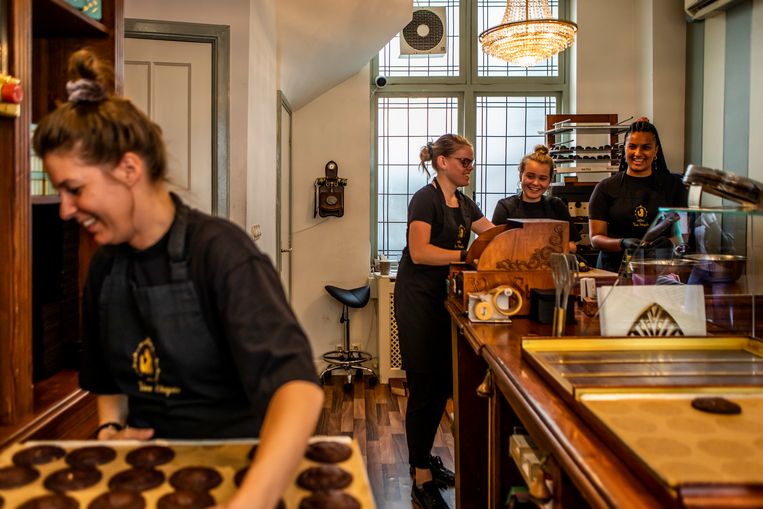 She's now up to 3,000 a day. "It's all down to word of mouth, social media, and sites like TripAdvisor. I'd never actually heard of TripAdvisor, but we went straight to number one on their list of Amsterdam's best places to shop."
It started five years ago when Vera, a former psychology student, decided to create the perfect cookie. "I had an exact mental picture of what I wanted: crisp on the outside, soft on the inside." She spent months experimenting with different types of sugar and chocolate, and using family and friends as guinea pigs. "One February day I discovered the ultimate cookie, and we all agreed it was awesome. I decided to use Valrhona chocolate. I wasn't actually planning to sell cookies, but there was no stopping me after that: they were the first thing I thought about when I woke up each day, and I decided to sell them so more people could try them."
Experts warned against this strategy: one cookie wouldn't be enough, and she should offer at least fifteen different flavours. She ignored their advice, and started selling warm cookies at two euro each. "I gradually started getting more and more customers, and many of them bought not just one, but boxes of six or nine."
No entry
At first there was just Vera and one other person working in the store, but now ten staff bake and sell cookies all day, on two floors of a long, narrow building with a footprint of only eighteen square metres. The fresh cookies emerge from the oven and are dispatched downstairs in the dumbwaiter.
Bakers in black plastic gloves juggle balls of dark chocolate dough, which take as little as eight seconds to make, and end up as flat cookies.
"It took me probably two months to get the hang of it," says Christa Smit, 32, who has worked in the store for four years. "You have to get the dough exactly right, so you can roll it around the white chocolate. It's a real knack." The job is enviable not just for the fun, friendly atmosphere, but because employees are allowed to eat up to eighteen cookies a day for free.
People regularly ask for the recipe, but staff are under strict orders not to disclose it. The dough room, in a basement on Spuistraat, is off limits to everyone except Vera and three of her colleagues, who start kneading at six in the morning. "We have an order for 250 cookies today," Vera says. "Sometimes I get calls from foreigners making stopovers at Schiphol. They ask me to have some ready, and come and pick them up by taxi."
Sana Sarkawt, a regular customer, is en route to Schiphol herself. "I used to work at The Seafood Bar around the corner, and I'd treat myself to a cookie here afterwards. I've been hooked ever since. I'm off to visit family in London, and I'm taking thirty euros' worth of cookies with me. My aunt loves them, so here I am in the queue again!"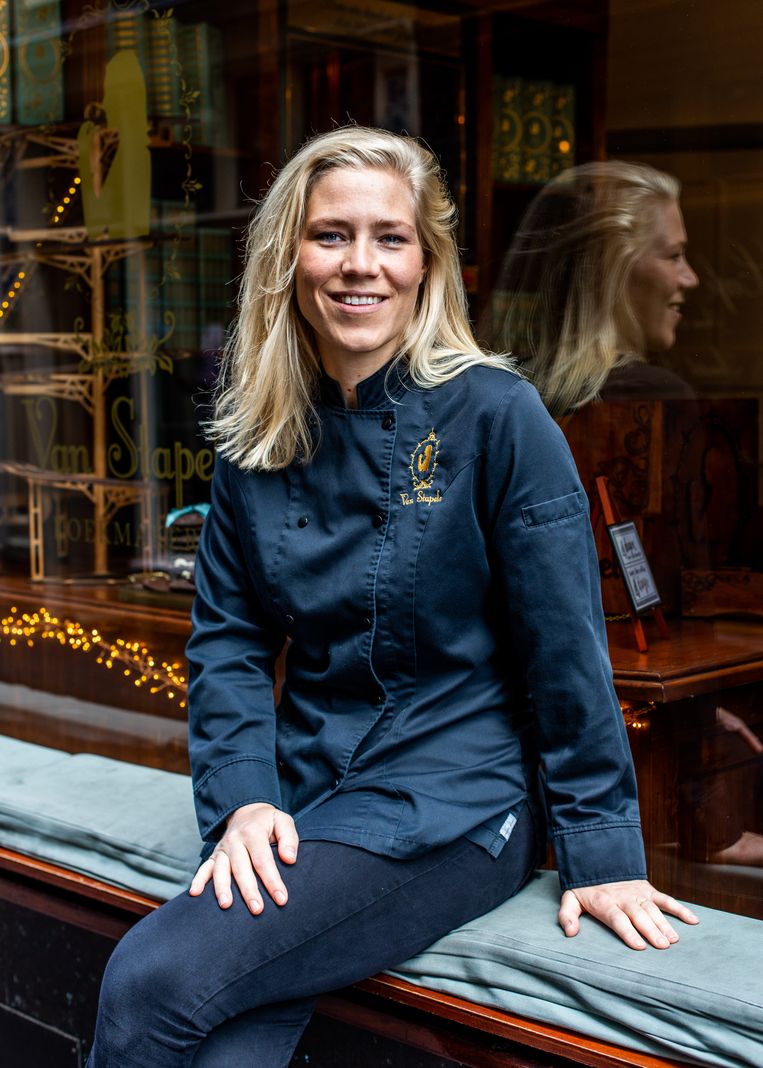 Expansion
Many business owners would give their right arms for queues like Vera's, but it's not all roses. "I'm getting fewer locals than I used to. They can't be bothered to stand in line, and I can't say I blame them. I've looked at ways around the problem, such as an online ticketing system, but I soon went off that idea. It's just not us."
But loyal customers find it hard to stay away. A sports fanatic by the name of Peter, was worried that the cookies were less than healthy. "He bought two, one for that day and one for the next, but once he'd eaten the first, he couldn't stop thinking about the second. At a quarter past midnight he decided that this was now the next day, so he got out of bed and ate the second cookie by candlelight. He's been a regular ever since."
Vera often fields calls from people asking whether she plans to expand to other cities, or abroad. "They usually phone after the weekend, when they've seen the long queues, and they smell money. But there's no way I'm doing that. I want to keep it as small as possible, and my sole aim is to have fun baking and selling cookies. They started as colleagues, but now they're friends."
How the cookie crumbles
- Van Stapele Koekmakerij has an average of 510 customers a day, and they buy around 3,000 cookies.
- The store uses 1,260 kilos of dough a week.
- The record for the most cookies consumed in one day is held by baker Fleur, who munched her way through thirteen.
- Four trays of cookies come out of the oven every fifteen minutes.
- Last month, 38 people made a beeline straight from Schiphol to the store.