News
The direct train from Amsterdam to London is now approaching
It will soon be possible to get a train from Amsterdam to the heart of London in just over four hours. Eurostar CEO Mike Cooper says rail is now highly competitive with flying.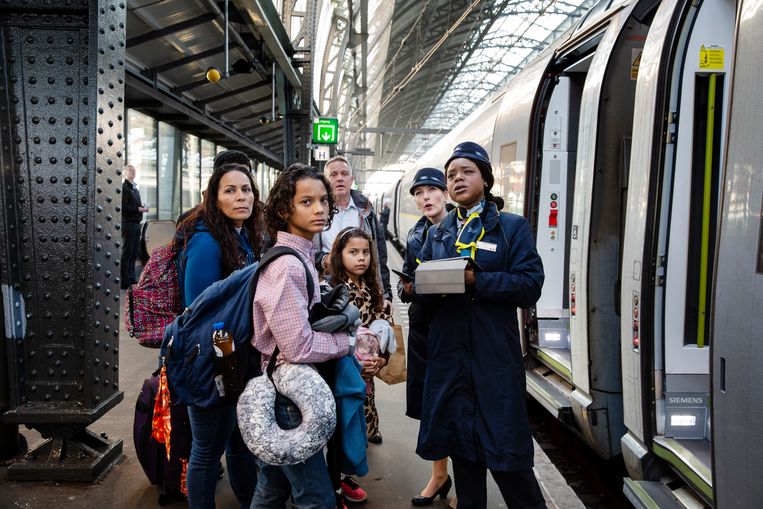 Everything is there on paper, every word the result of endless meetings and negotiations. "It's just a question of getting signatures, and that could happen at any moment," Cooper says.
Speaking in the business lounge of London St Pancras station, Cooper can't say exactly when the first direct train from London, without the inconvenient and time-consuming change in Brussels, will be. "This spring. Unfortunately, I can't be any more precise than that. But it's not down to us, and having the direct connection between Amsterdam and Brussels is crucial to our objectives."
Border controls
The online timetable gives a provisional date of 6 April, but Cooper will not be drawn. "If we really want the train to be a serious alternative to the plane for Dutch people, we need to get away from the current situation as soon as possible. If Amsterdammers can get to London direct, thirty percent of travellers will do so in the longer term. At the moment, that figure fluctuates around 8 percent."
Eurostar has been going direct from London to Amsterdam since April last year, but people travelling in the opposite direction still have to change in Brussels because of border controls between the Netherlands, Belgium, and the UK.
Negotiations with the UK authorities, to allow passengers to go through British customs before they board in Amsterdam or Rotterdam, took much longer than expected. Cooper says this has nothing to do with the continued uncertainty surrounding Brexit.
Five services a day
Eurostar has all the preparations in place, he adds. "Once the contract is signed, we can go ahead immediately. Amsterdam is crucial to our plans for the future. At the moment we're operating three trains a day, but we expect to increase that to five within eighteen months."
He has high expectations of Amsterdam. "You can see that from our Paris and Brussels services, which are mature routes. Amsterdam isn't yet. Passengers aren't the problem: they'd rather go by train than plane, but everything has to be just right and all the practical barriers have to be removed. We're working hard on that."
Zuid Station
Amsterdam's Central Station is already well prepared. The Dutch and British customs facilities there have been more or less ready for years, and the final touches will be added in the next few weeks.
However, the setup at the Central Station is a temporary one: once Zuid has been fully renovated, all international trains will go there instead. Not everyone at Eurostar is happy about this move, and some people are describing it behind the scenes as a banishment: it's easier to sell train tickets if you can deliver people to the city centre.
Cooper is diplomatic about this. "The main thing now is being able to travel direct, and which station in Amsterdam isn't top of our priority list. The advantage of Zuid is that it's well connected to the rest of the city, and if you arrive there, there are lots of ways to get to your final destination quickly."