News
Mayor: no more weed for tourists in Amsterdam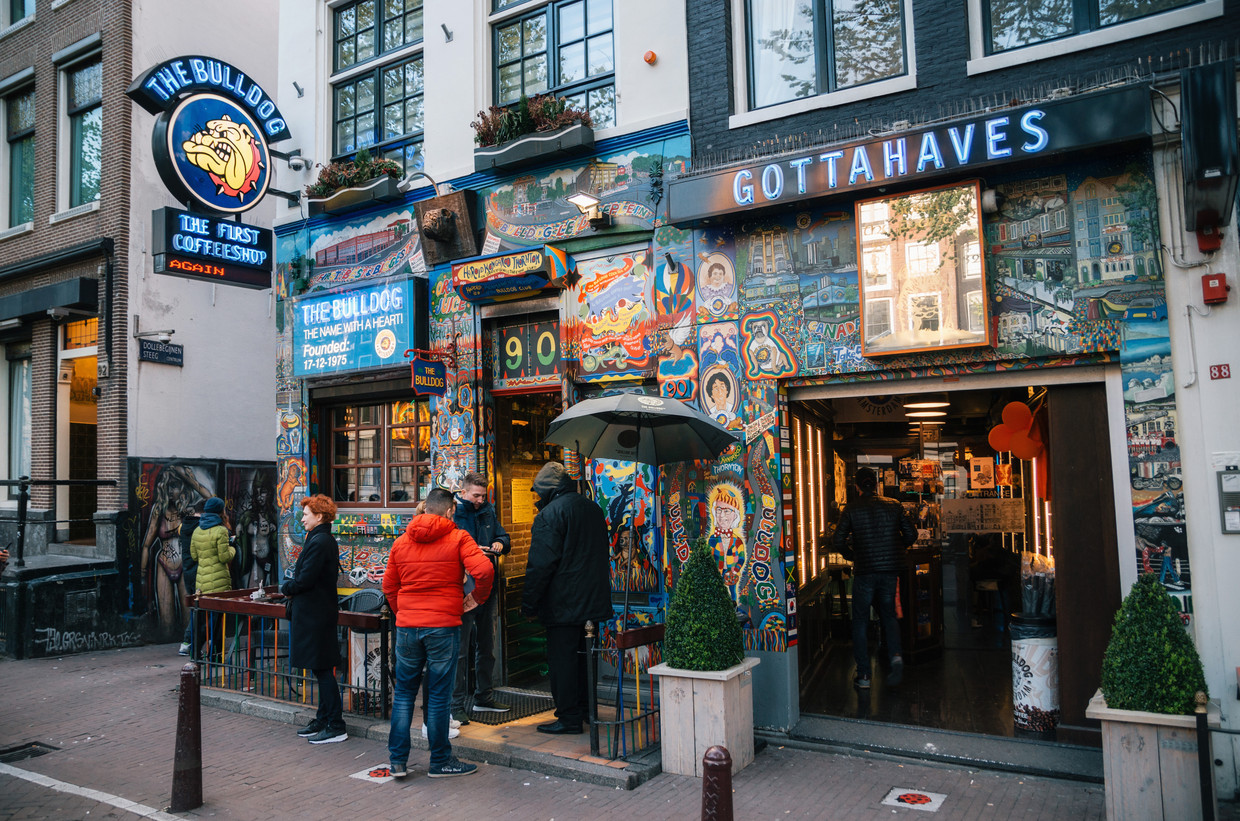 Mayor Femke Halsema wants foreign visitors out of Amsterdam's coffeeshops. In exchange, owners will be allowed to hold larger stocks.
With Amsterdam's reputation as a sex city already being reevaluated, the mayor is now taking steps to change its image as the international cannabis capital. Coffeeshops attracted an estimated 1.5 million tourist visits a month before the pandemic, and the new policy is intended to draw a line in the sand.
With the support of police and judicial authorities, Halsema plans to regulate the so-called "back door", meaning the coffeeshops' suppliers, and cut the number of people coming in through the front door by imposing a residence requirement. This has already happened in border communities such as Maastricht and Terneuzen, where coffeeshops can no longer sell to foreign visitors and the adverse impact of drug tourism has been drastically reduced as a result.
"We're absolutely not working towards a cannabis-free Amsterdam," Halsema says. "But there's also huge demand to get tourism under control. Our freedom shouldn't be a licence for big groups of youngsters to throw up in the canals because they've smoked and drunk too much."
When the first lockdown ended in the summer, long queues of young visitors from France and Germany immediately formed outside city-centre coffee shops. Since then, the business community and the tourist industry have been calling on Halsema to take action.
She is now aiming to reduce the size of the market by limiting the huge tourist demand for cannabis. The most obvious way to do this is imposing a residency requirement, and Halsema is also making the supply chain more transparent and capping the number of coffeeshops one business can own.
Local colour
The residency requirement will have huge consequences for coffee shops' sales. Amsterdam is a major international market for cannabis products, with 166 shops, nearly 30 percent of the national total. Research in early 2020 by the city's statistical office, the OIS, found that they are a major tourist attraction, with 57 percent of visitors to the Wallen saying coffeeshops were an important reason for visiting the city. Halsema says that according to recent studies, 68 to 73 shops will be enough to satisfy local demand.
Experts such as Tom Nabben, a criminologist at Amsterdam University of Applied Sciences, warn that pushing tourists out of coffeeshops will encourage street dealers. But Halsema agrees with the police and the public prosecutor's office that a drugs ban for foreign visitors is viable. "A large proportion [77 percent - ed] use cannabis at home, but they come here for the local colour because it's nice to smoke in a café setting. I expect tourists to realise that they can't come for the coffeeshops any more, and demand for soft drugs to decrease."
The precise effects are still being evaluated. The situation improved in Maastricht, but only after police clamped down on known drug runners and street dealers.
Increased stocks
New licensing requirements will allow coffeeshop owners to hold larger stocks than the current 500-gramme limit: the authorities are considering allowing a one-week supply, possibly amounting to a couple of kilos. Even outside the city centre, in neighbourhoods that attract few if any tourists, the shops often sell far more than 500 grammes a day, making it difficult to manage their stocks.
Halsema doesn't think the ban will begin this year; she needs a transition period and more research into combating street dealing. The council also has to debate the proposal, and opinions are very polarised.