News
Mayor Halsema: "Relocating prostitution is an option"
She is the fourth mayor in a row challenging the situation in the Red Light District. However, Femke Halsema is the first mayor to facilitate residents to shape the famous district's future.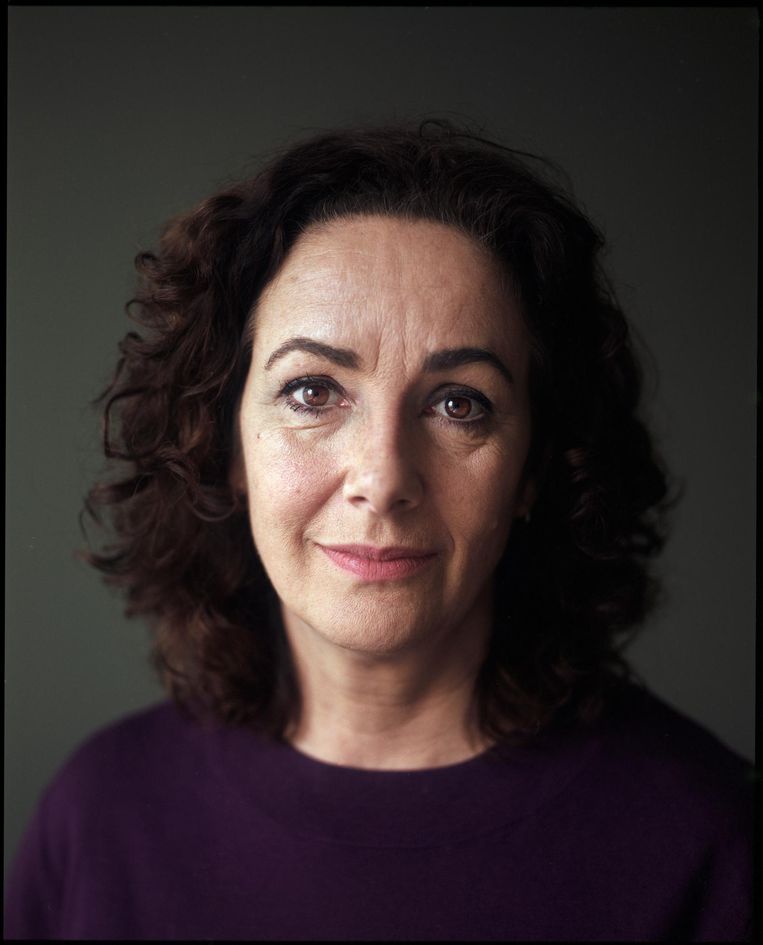 There's a lot to consider, says Mayor Femke Halsema in her office: "This is still an experiment." Not just any experiment, however, but one with major consequences for the reputation and future of the historic city centre.
More than ten years after Lodewijk Asscher's efforts to bring change to the Red Light District, Halsema is trying a different approach. There's no other option. The situation in the city centre has changed considerably, and something must be done. Mass tourism is creating chaos, for residents and business owners, but also for sex workers. Furthermore, illegal prostitution is increasing and human trafficking is taking place.
A definitive plan of attack, or the 'cleaning up' of the Red Light District, should not be expected from Halsema. The mayor has proposed different options for residents, sex workers, business owners and everyone else involved.
It is an experiment in style of governing, according to Halsema. "Modern leadership should serve citizens and not impose its will on the city. The discussion about prostitution is very much polarised and of moral concern. Prostitution is a historical phenomenon in the city. Taking action requires time and money. A consensus must be reached, but ultimately, the council decides. I just lead the discussion."
Each of the options she brings forth is drastic and means major change. Almost everything is possible, from closing all windows in the Red Light District, to creating more workplaces for sex workers.
It could very well mean the end of prostitution in the Red Light District.
"Relocating prostitution is an option. We haven't worked out how to go about that yet, but we must dare to consider an end to prostitution in the Red Light District."
But you also suggest tackling the situation by creating more workplaces for sex workers?
"That could be an option. Window brothels have closed down in recent years, thus increasing activity in the few remaining alleys. The disorder can also be remedied by creating more workplaces, possibly in combination with measures such as closing the curtains so that prostitution is no longer laid bare and kept from the nuisance of prying eyes. But we can also place turnstiles to block public areas for passers-by who shouldn't be there."
You want to block parts of the Red Light District in favour of prostitution?
"I'm not sure if that's a good idea; it has been considered an option at Sint Annenkwartier. Clients have to pay to enter the streets. It goes far, but it's one of the options being discussed."
Considering all the options, do you have a preference for how the future of the Red Light District should look?
"Yes."
How?
"I won't say."
Why not?
"I just won't. I am not asking for a 'yes' or 'no' from the city, but for active input from both the public and politicians in order to break the deadlock in the Red Light District and think about future prospects. What I want doesn't really matter. I'm pragmatic; prostitution belongs in this city. As long as the choice ultimately meets the basic objectives I have laid out."
Which are most important to you?
"We must ensure that sex workers can work safely and independently. The women behind the windows have become a tourist attraction. They're ridiculed, taunted and photographed without their permission. Additionally, human trafficking, fraud and money laundering must be curbed. Thirdly, I would also like to see less disruption for residents and business owners. The area must be cleaner and more peaceful and livable than it is now. Relocating prostitution to other parts of the city is another option."
Are you going to allow window brothels to sign up in new neighbourhoods such as Havenstad, Sluisbuurt or IJburg Strandeiland?
"Possibly. Perhaps as prostitution hotels where sex workers can rent a room only visited by those making use of their services."
Accommodating refugees who have exhausted all legal options is already being met with much resistance. What do you think will happen if you announce a prostitution hotel in a residential area?
"Yes, that will more than likely be met with heavy protest. But you must keep in mind that prostitution is now happening in an area where people live relatively safely and pleasantly."
Is it hypocritical that Amsterdammers have so much to say about joy and freedom, but are outraged about having a brothel in a residential area?
"Nothing is strange to Amsterdammers. We all have ideals and things we don't want happening on our doorstep, but in general, Amsterdammers are tolerant and there are more opinions than just those of people in assembly rooms."
Are you going to ask the city for advice through a referendum?
"I don't think this subject is suitable for a referendum. It's much too complicated and delicate. You don't want people to vote on the fate of sex workers and victims of human trafficking."
One of your requirements is that sex workers should be able to live with all the changes. But until now, they mainly believe that the local government should interfere as little as possible. Will you take that into consideration?
"Prostitution in Amsterdam should be regulated in order to improve the well-being of all sex workers. Organisations such as Proud are not the only ones who have something to say. Human trafficking is taking place in the most beautiful and oldest part of our city. During the course of a few hundred years, situations have arisen that are completely unacceptable. It will take time to bring about change."