Background
Dealer Jamal: 'When I hit three million in three years' time, I'll stop'
Drugs-related criminality is rampant in Amsterdam. Research shows even the authorities have no idea of how rampant. So, dealers like Jamal (27) have free rein. Het Parool tagged along with him for two nights.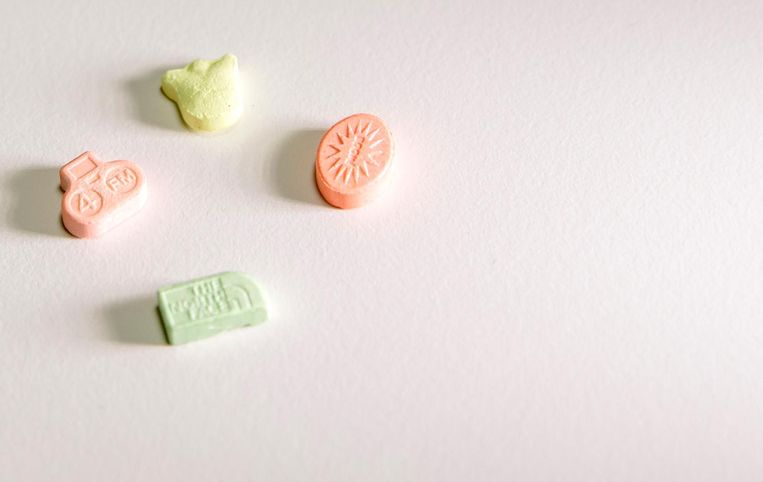 At six in the evening, while most people are making their way home from work, Jamal wakes up and gets ready for his job: selling coke, MDMA, pills and weed. He starts work every evening at seven. His mode of transport of choice is a Vespa, but if it's raining he'll rent a car. He works until five or six the next morning, on weekends he'll often continue until one in the afternoon the next day. "When I get home I smoke a joint and sleep the rest of the day, until my alarm goes off again at six."
It's Sunday evening and Jamal pulls up in a rented Volkswagen Golf. "Car rental companies collaborate with the drug dealers. They build hiding places in the vehicles, where you can also conceal weapons."
He speeds precariously through the Amsterdam West district. "Sorry about the rush, but I have to go to some customers out of town later on, up north. They're a couple in an open relationship, sometimes I join in with their parties, but not tonight. I still have a lot of work to do in town."
Weekends are always busy, as is the festival season and the ADE (Amsterdam Dance Event). Every month it gets crazy when people receive their benefits and salaries, says Jamal. "Round about the 24th of the month is bonanza time for dealers."
Plainclothes cops
Last week saw the publication of a report by investigative journalist Jan Tromp and professor Pieter Tops, revealing that drug criminals have a major impact on public life in Amsterdam and that the authorities have lost control. Amsterdam is the hub of the European cocaine trade and a bag of coke is usually delivered faster than a pizza. Jamal concurs: "There are about 10,000 dealers working in Amsterdam, including nice middle-class lads from the south of town. Some sell a kilo a week, others twenty grams."
A police van passes by. "Did you see them looking at us?" He's not scared, except maybe of plainclothes officers. "But I have a sixth sense for them, I recognise them immediately." Apart from one time he was stopped on the street – he shows us video footage of the incident on his phone – the police don't trouble him much. "The cops are too preoccupied by assassinations to bother with us. The other day a neighbourhood cop approached a colleague of mine. Just asked him to park somewhere less conspicuous. The Dutch police are a joke."
He asks if it's okay for him to smoke a cigarette and he opens the car windows. His mobile rings. Two women calling on Facetime, the night is still young and they order a gram (€60). They exchange a few brief sentences and Jamal zips down Witte de Withstraat towards the Kinker neighbourhood. The phone rings again: Is he nearly there yet?
A young woman waits on the street corner. Jamal parks the car and walks over to her. The entire transaction is over in a matter of seconds and he gets back in the car and drives away quickly. "She snorts about six bags a week, together with her mother."
A bright future
Jamal's parents came to Amsterdam from Morocco in the 1980s. He grew up in the Bos en Lommer district in a family of eight children. "As a kid I wanted to become a lawyer. I've spoken to plenty of them, but not as a student." Jamal took commerce & administration at school. "One of my teachers saw a bright future for me. I don't think she meant in the drug trade, though."
The prospect of a quick buck was alluring and he got into robberies. He served three years for that. "I got out when I was 23. I started dealing when I was still inside and just carried on afterwards." Despite all of this, Jamal seems polite, smart and charming. "You might not think so, but I'm a really peace-loving guy. I don't much like violence. Or rather: I don't like it at all." An hour later he shows us a video of a bed covered in automatic weapons. "You always have to be prepared."
Jamal works together with Mo. They usually take turns delivering, sometimes they go together, it's totally up to them. "We buy the gear in Rotterdam. The price of a kilo of coke fluctuates, just like the price of gold. A kilo currently costs 28,000 euros. Selling it retail will earn you about 60,000 euros."
Most weekday nights they do an average of ten to fifteen runs, at weekends and during festivals the number is much higher. The money they earn ("we count it every two days"), a total of 10,000 euros a month, is transferred straight to Morocco. "We invest in land and real estate over there. We keep a minimum of three thousand euros for ourselves."
We drive through Jamal's neighbourhood, Bos en Lommer, on the way to a colleague of his in Slotervaart where he's going to pick up some bags of coke and some pills. He points out the window. "This is where they shot the TV series Mocro Maffia. That bar over there is a criminal den. You have to earn your wings here, as a newcomer you can't just turn up and start dealing in a neighbourhood. If you do, the hyenas will find you and steal everything off you. That's never happened to us, though."
Many of their customers live in the West district, but he delivers all over town, from the Zuidas business district to residential Zuidoost. "Our customers include lawyers and managing directors, famous DJs, top chefs, the CEO of a big sports brand, entrepreneurs – they all know how to find us. But prostitutes and tourists in the Red Light district also get my number from guys on the street."
In the three years they've been dealing, they've witnessed a lot. "Sex parties in hotel rooms, totally coked-up punters, women offering to pay in kind. Nothing much surprises me anymore." Jamal shows us a video of a pretty woman. "She works in the nightlife and she's a good customer of ours. Through her we often get into exclusive after-parties."
Drug abuse
In Mo's kitchen, they transfer coke from a large bag into small white packages. They wrap 'Teslas' and 'Trumps' – ecstasy tablets – in clingfilm. They don't store the drugs in their homes, but at a 'stash house'. They pay the stasher for his services. "Our batch is almost finished, so we're going to pick up some more from him in a minute."
After their rendezvous with the stasher, two young blond women driving a VW Golf overtake the guys in front of a bakery on Bos en Lommerweg ("They sell white and brown here too."). Mo recognises one of them as a former customer and he shout out the window: "Nothing lasts! Everything will get fucked up! But then we will be here to help you!" The ladies burst out laughing. Mo beams. "My heart is reserved for one person, but my dick is anyone's!"
Jamal and Mo don't sell hard drugs, they're very strict about that. By hard drugs they mean heroin and crack. Jamal: "I don't want to be helping junkies fuck themselves up. Sure, some of our customers abuse drugs, but most of them use drugs. They like to party and they order once a week." They like to use too – a pill or a line now and then – but never while they're delivering. "The golden rule was and is: don't get high on your own supply."
Some dealers do use while they're on the job, says a female customer, a successful entrepreneur. "Once, I let this guy in and he went straight to the bathroom for a snort and a crap."
Our next destination is in the Jordaan neighbourhood. A smartly dressed man in his fifties orders a gram. "In the old days, going to the dealer was an outing. Sometimes a whole group of us would spend the entire weekend at the dealer's place doing blow (cocaine, ed.). These days you text them and they deliver it within half an hour. You hardly exchange a word with these scooter guys."
Jamal admits it can be a lonely job sometimes. More than anything, it's just hard graft. "I had a relationship with an amazing woman, she asked me to quit. I just couldn't. The money, the kicks – it's addictive. I've bought myself a small home in Morocco and I'm saving up. When I hit three million in three years' time, I'll stop. Then I'll settle down, I'll become a stay-at-home dad."
He's not there yet, though. His phone rings. "Sure man, I'm on my way."
Jamal and Mo are fictitious names.