Matter of taste
Batoni Khinkali: a heart-warming feast (7,5)
Batoni Khinkali at Beukenplein offers a small and affordable menu. Almost everything is home-made, and one can easily taste the love the food is cooked with.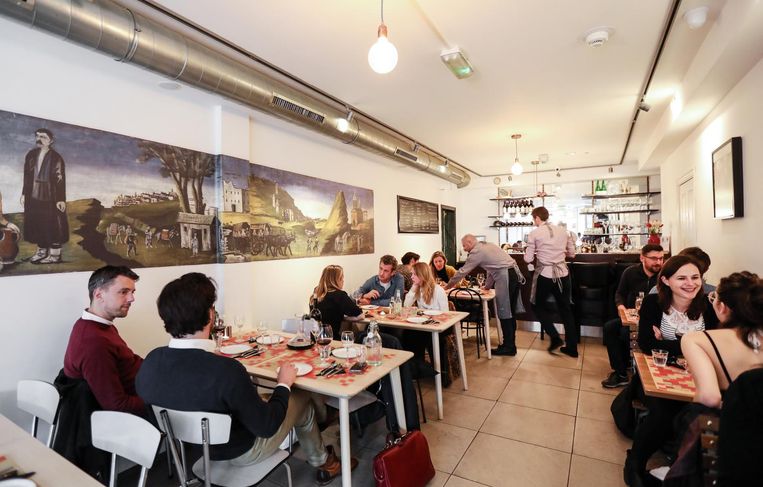 As far as I know, Batoni Khinkali is the first Georgian restaurant in our city. And this long and narrow space does not look much like a restaurant, given its Spartan decor with tiled floor, Formica chairs and white walls. The small cafe is sparkling clean, has a good few customers, and the bald member of staff says it's almost always fully booked.
Our waiter tells us - his English is good, and he's working on his Dutch - a lot more: that he is a drummer, the owner is a clarinettist and that everyone working at Batoni Khinkali is a musician.
The owner, Levan Tskhadadze, came to Amsterdam to attend the conservatory, frequently cooking at home for friends. Then he ran a pop-up, before opening this business on Beukenplein. The fact that Batoni Khinkali is going so well makes it difficult sometimes to combine with life as a musician.
I've no idea how his musical career is doing, but I can't get enough of the generous, caring and honest service that our waiter is treating us to this evening. At first, we believe that it's down to us, and that he simply enjoys our company. But we see him doing the same at all the tables - making contact, informing his patrons fully and almost earnestly and always asking with genuine interest whether everything is in order.
Qvevri
Georgian winemakers typically make use of qvevri, buried terracotta amphorae in which the wine ferments and ages. Batoni Khinkali offers a white and a red made in qvevri, and a white and a red made by more standard methods.
We preferred the fruity and lively white of the non-qvevri variety (a Mtsvane from Schuchmann, €4.50), but with the red we opted for that out of the amphora (Saperavi 2016 from Tavankari, €7.50).
The small starters - three euros max - are vegan with one exception: a tasty strip of puffed paprika (pepper) with a layer of walnut, fenugreek (nice to see this in non-Indian cooking) and saffron spread; a slice of roasted aubergine (eggplant) with the same spread and pomegranate pips; a ball of mashed brown beans, and buffalo cheese filled with a mixture of goats milk and buffalo cheese with mint.
All tasty and made with quality ingredients, although there could have been a drop of oil on the bean ball. The flat bread provided is pale in colour, but warm and homemade.
Succulent Pastries
Then it's time for the khinkali, traditional Georgian pockets of steamed pastry. We try all three: with minced meat filling (half-beef, half-pork), with mushrooms, and with fresh cheese and mint. The pockets are made of a fairly thick dumpling-like dough, and the protrusions on top are for holding, not eating.
Following an earnest explanation from our waiter on how and why - for example cutting is completely wrong, as the juices are lost - we tuck in. Succulent, rich, tasty.
We like the mushroom filling best. But note: they are homemade, they are served freshly steamed by a kindly drummer with instructions, and they cost six euros for three: the place is justifiably called Mister (Batoni) Khinkali.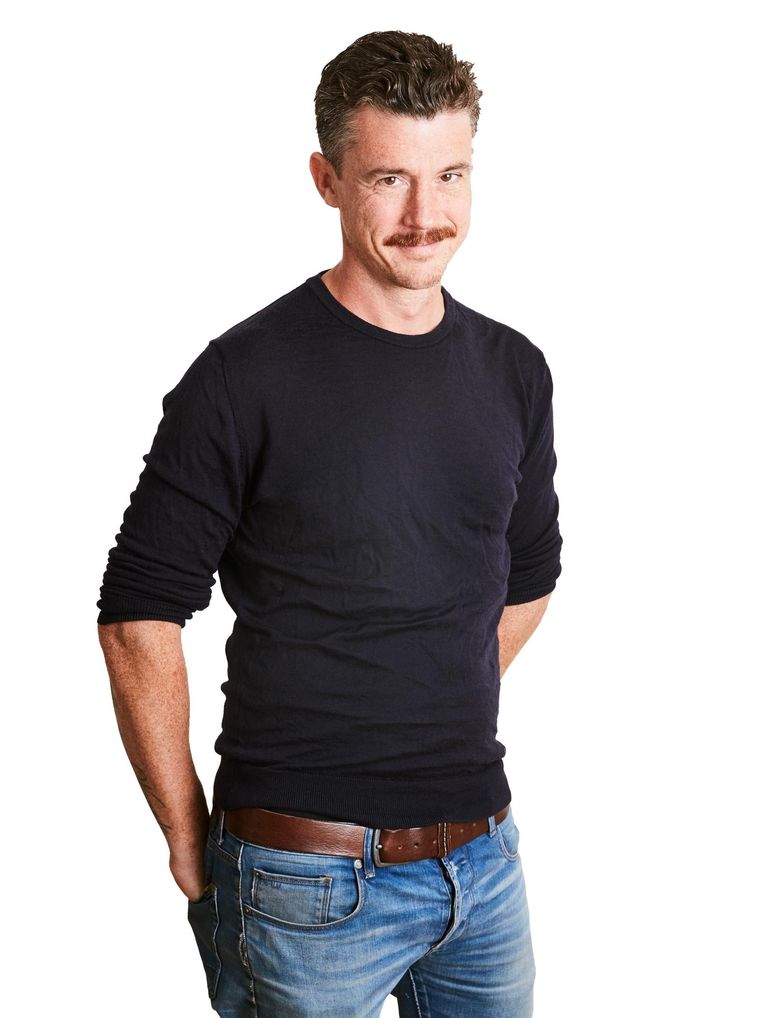 Butter-cheese-egg blend
We order the acharuli kachapuri and the lobiani (each €13.50) as main course. The acharuli is a pide-like bread, loosely filled with fresh cheese served hot from the oven.
Immediately before serving, the cheese is topped with a knob of butter and an egg yolk for the diner to stir the whole into a smooth butter-cheese-egg mass. We start off dipping crusts cautiously into it, but soon tear the whole thing to pieces. Delicious.
The lobiani - also freshly baked bread, but this time filled with brown beans and served with pickled vegetables - has the same shortcoming as the beans in our starter: tasty, but a drop of oil wouldn't go amiss.
Crystalline
There are three flavours of ice cream for desert: dark chocolate sorbet, coriander-pomegranate sorbet and stracciatella (€3.00). Coriander-pomegranate turns out to be a really good, if not instantly recognisable, combination, and the ice cream is a bit crystalline. The dark chocolate and stracciatella are not affected by this.
Batoni Khinkali is heart-warming small business run by amateurs in the best sense of the word. The price-quality relationship is excellent, and we will definitely be back for the khinkali and acharuli kachapuri.
Batoni Khinkali
Beukenplein 3hs
1092 BA Amsterdam
Opening hours: Mo-Thu 18.00-23.00
Fri 16.00-23.00
Sa-Su 14.00-23.00 uur
020 3585491
facebook.com/batonikhinkali