Mokum's finest
Amsterdam's five best home-delivery borrels
From poké bowls to toasted sandwiches: each week, we recommend five great places in Amsterdam for specific culinary needs.This week, businesses that deliver readymade borrels – combinations of snacks, drinks, and in one case entertainment – for your own private quarantine party.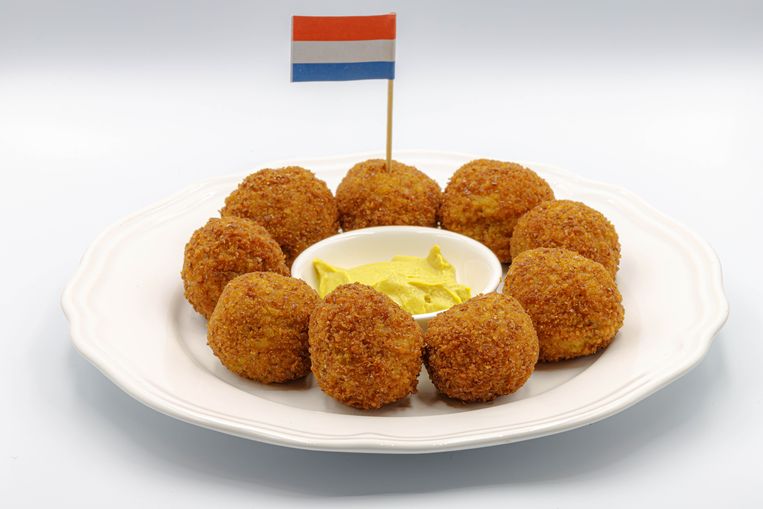 Fun and games
If you've seen everything on Netflix, and are tired of endless Instagram scrolling, how about some old-fashioned kitchen-table boardgames? For €35, the games bar TonTon Club will deliver a "QuaranTonTon package". This consists of Regenwormen (rain worms) – the dice game where you try to catch worms to feed hungry birds, appropriately chosen since much of the world's population feels like worms kept indoors by the rain. There's also a surprise game, a daily changing selection of four craft beers, and €10 in tokens to spend on arcade games when the club reopens. They'll also send you a link to their favourite tracks for a musical background to your games session, and if you're very lucky your favourite bartender will deliver the package in person.
tontonclub.nl
Sirloin and cava
Caterer Borrelplank and restaurant Compartir have joined forces to create three five- or seven-dish borrel menus for home delivery. They're priced at €15 to €17.
There's the Relajarse Relax, with manchego, spicy meatballs, and mushroom croquettes; Para Compartir, with barbecued beef sirloin, grilled oxheart cabbage, and oven-baked French cheese; and a vegetarian option with hummus, roasted aubergine, and falafel. The drinks menu includes reds, whites, cava, and craft beer from Belgian brewer Affligem and local maker Oedipus.
borrelplankcompartir.com/delivery
Four cheeses and four beers
Kaasbar Amsterdam and women's brewery Gebrouwen door Vrouwen have put together a package for two people. It includes four different cheeses from Kaasbar, Melba toast, nuts, dips, Brandt en Levie truffle salami, and four beers from Gebrouwen door Vrouwen. You can order the package for €25 via Instagram, or message them on WhatsApp.
instagram.com/kaasbaramsterdam
Comfort food
After a hard day's homeworking, what could be more enticing than bitterballen meatballs and a nice cold beer, or kapsalon – the notoriously calorific cheesy fries – washed down with a Pornstar Martini?
Kopstootbar will now deliver these to your front door. Their menu includes three- or sixpacks of craft beers of their choice (€12 and €22 respectively), a selection of six cocktails, and hot comfort food such as bitterballen, kapsalon, pizzas, burrito bowls, and pizza boxes of fries.
kopstootbar.amsterdam/delivery
Kombucha and popcorn
Craving a sugar fix? Try the Sweet Box from #supportyourlocals. €25 gets you two bags of John Altman popcorn and nuts, two Dalicious date bars, a pot of granola, and two cans of YAYA kombucha.
If you live outside Amsterdam, there's a €5 extra charge. Your order will be delivered by electric vehicle, and your purchase supports local women-owned businesses, so there's double the feelgood factor.
johnaltman.nl