Just opened
VU Amsterdam's plant hotel: plants stored on the bookshelf
Storing your plants while you're on a holiday? The Vrije Universiteit started a plant hotel this summer.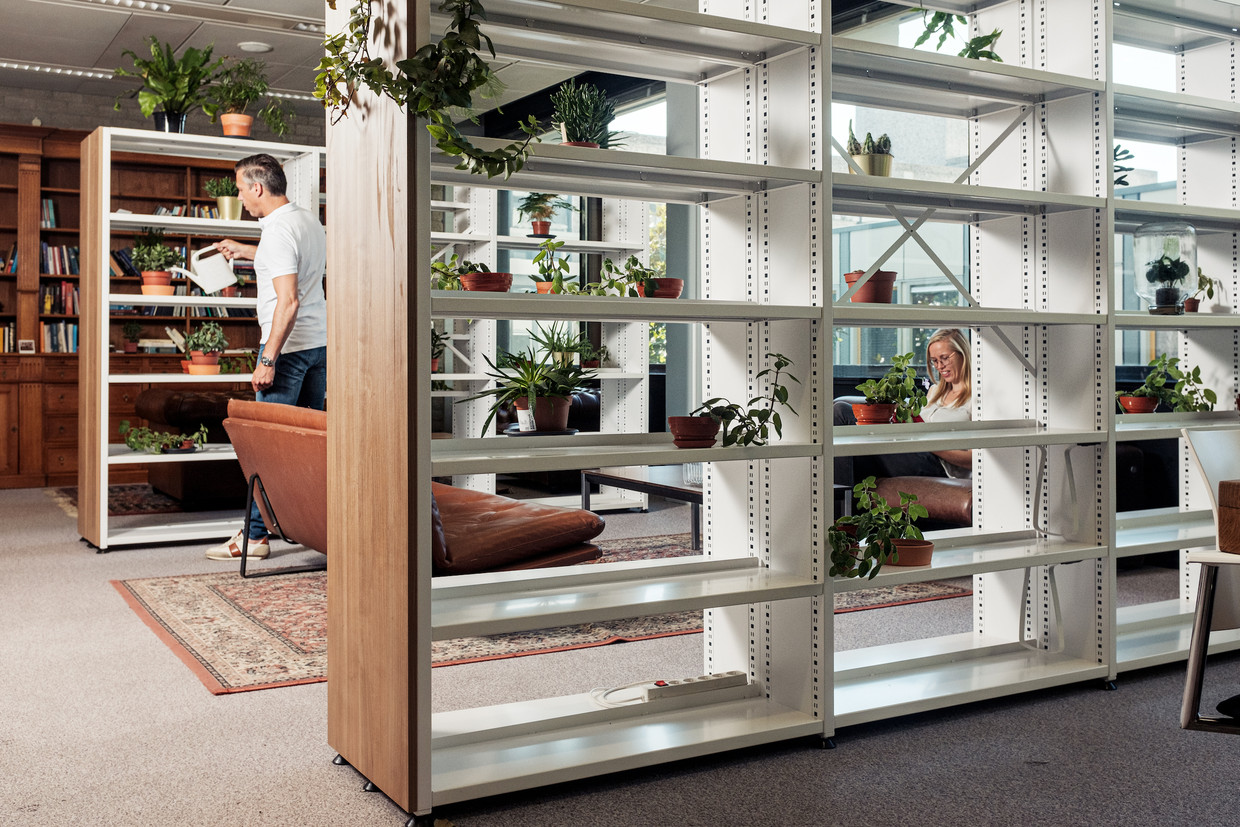 The library on the second floor of the Vrije Universiteit underwent a metamorphosis this year. This summer, the quiet spot will house a plant hotel replete with cacti and sansevierias (snake plants). "A professor has concluded that being surrounded by plants has a positive effect on physical and mental well-being. That's why we have many small and large plants here," says Harm Derks (42), head of the library.
Until the start of the academic year, students can store their plants on an empty bookshelf. They will be cared for by other students and employees who will be at the VU this summer. "That way, students can go on holiday with peace of mind and in turn, we make our surroundings a little greener," Derks explains.
The idea for a plant hotel came about when the banana plants at VU Hortus Botanicus (Botanical Gardens) needed a place to spend the winter. Derks: "After the winter, they have to go back outside. In order to use the space again, I came up with the idea of a plant hotel. It also gets the students more involved."
Against the wall, there is a bookshelf once belonging to former Prime Minister Colijn where students can place their own books to inspire others. There are also old maps from the VU's collection. That way, you not only store your plants, but can also read something about the university and its history. And all of this during the summer holiday.