Mokum's finest
5 vegan eateries in Amsterdam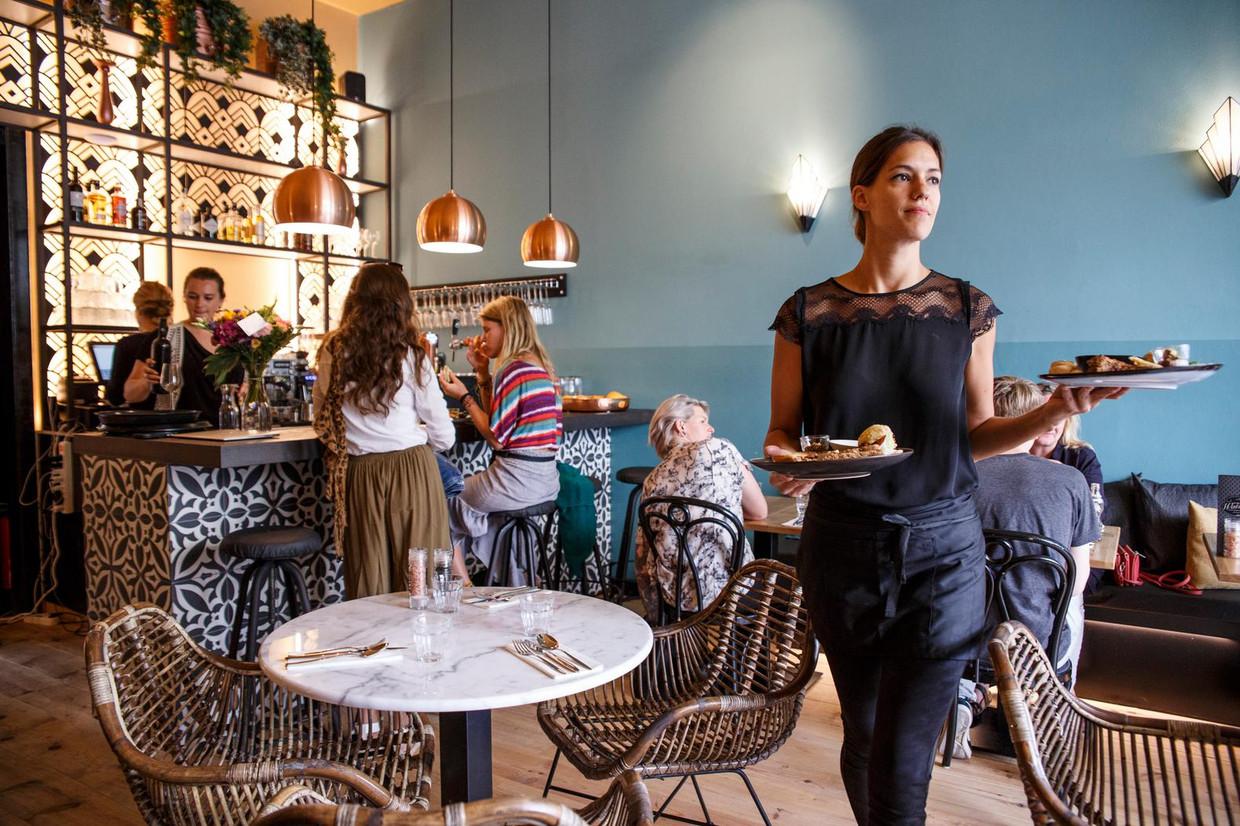 Mr. & Mrs. Watson
Foodbar Mr. & Mrs. Watson is 100 procent vegan: from the chairs, upholstered with pineapple leather, to a cheeseboard with cashew brie. Regulars appreciate Watson's vegan French toast waffle with grilled apple, tempeh bacon, date syrup and sesame seeds.
Vegan Junk Food Bar
For a vegan 'greasy spoon' our food critic recommended the Vegan Junk Food Bar. Try their kapsalon - 'hairdresser's' - Dutch jargon for a greasy delight with lots of chips. Nuggets of seaweed and 'bitterballs' make for veggie snacks.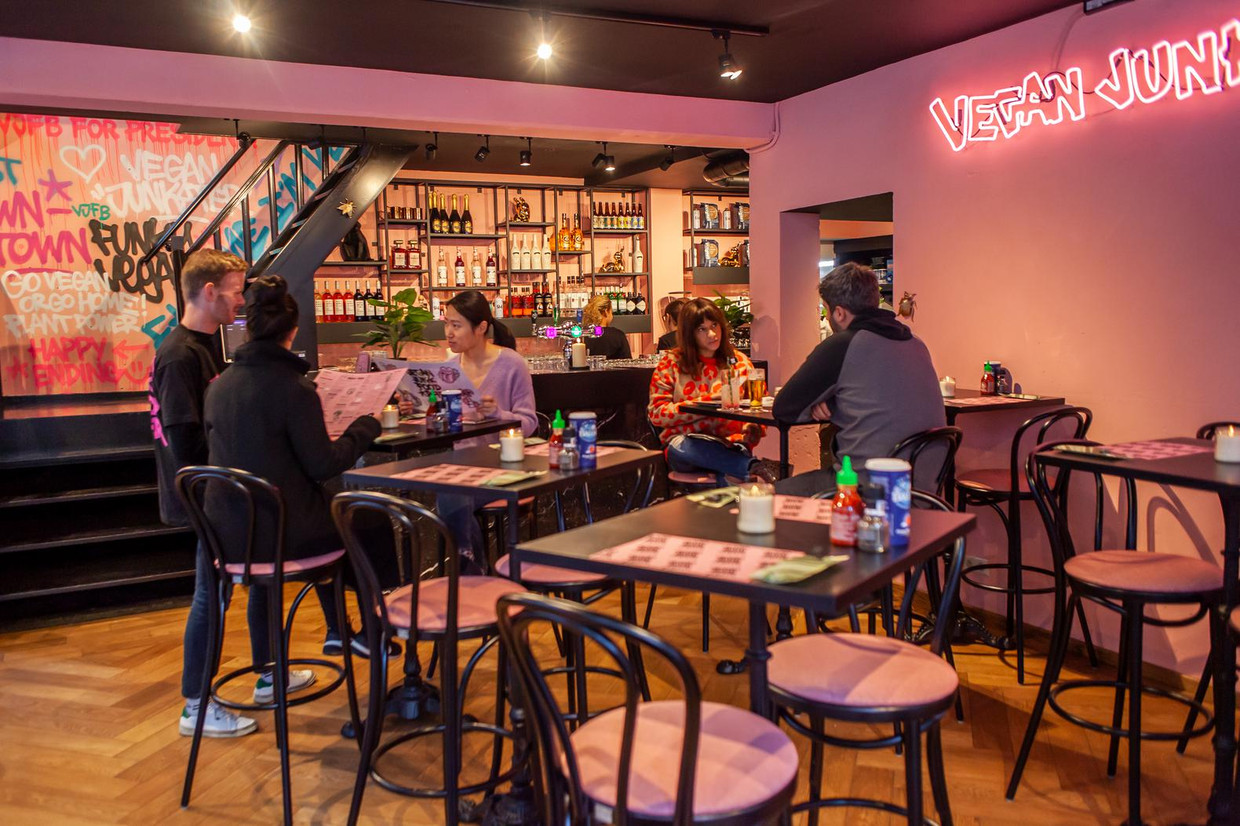 Meatless District
The croquettes, chicken and beef tartare on the menu at Meatless District don't really sound vegetarian. But don't be fooled: they hail from the Vegetarian Butcher, a well known Amsterdam establishment.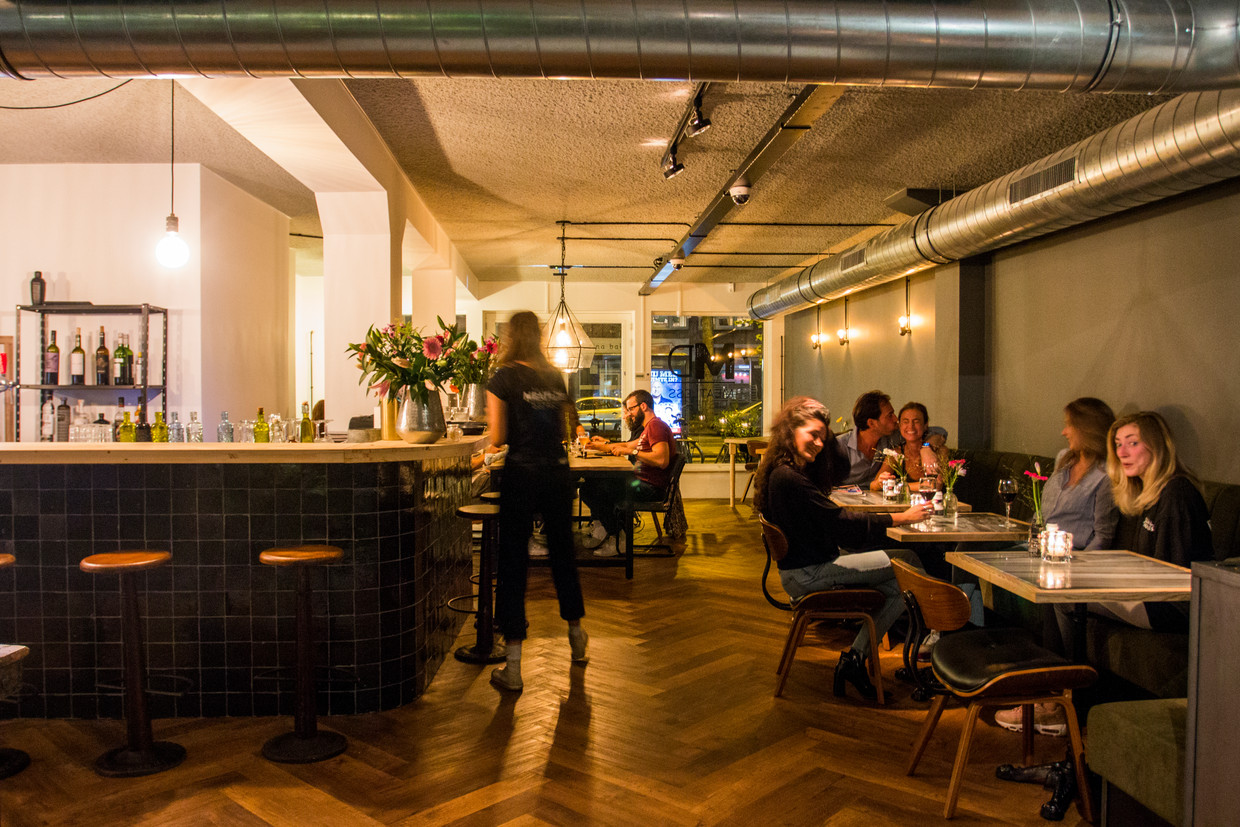 The Dutch Weed Burger Joint
Seaweed counts as the future source of protein par excellence. And it's healthy as well, according to experts like professor Jaap Seidell of the VU University Amsterdam. Think Weed Burger, Seawharma and a Weed Dog, also to take out, in a decomposable tray of course.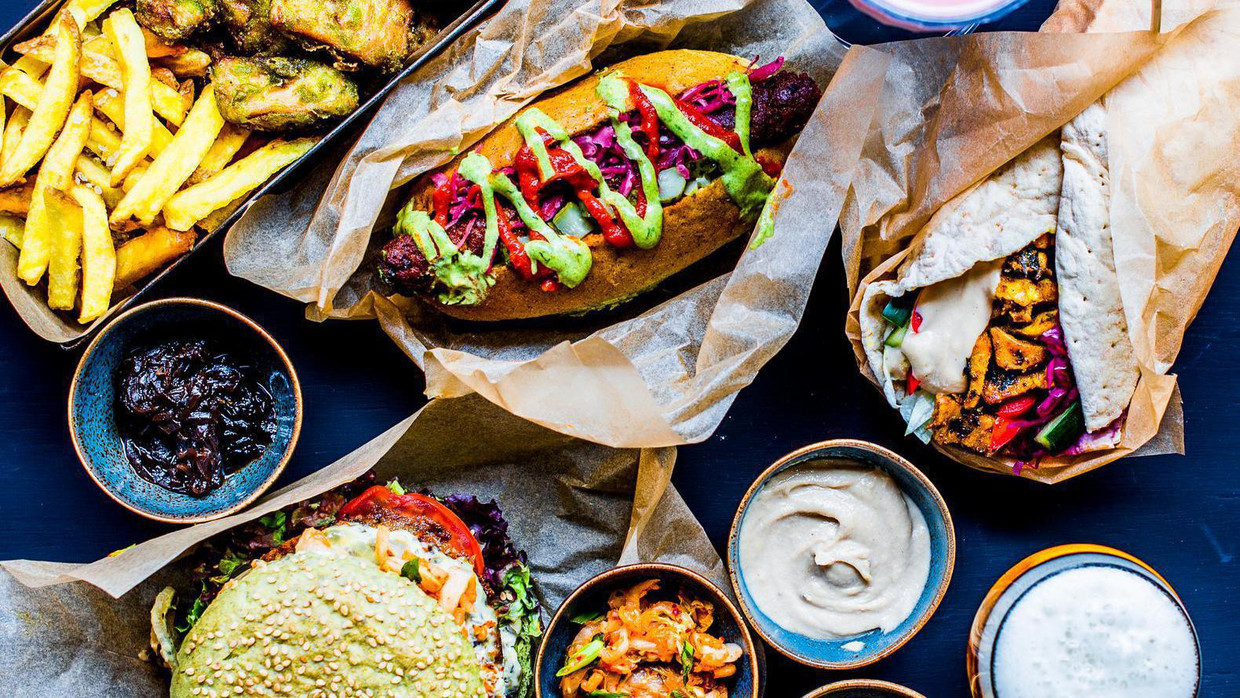 Koffie ende Koeck
Het Parool already praised its hearty sandwich 'de Rokerighe Rakker', but customers also appreciate their sweet delicacies and fully vegetarian English high tea.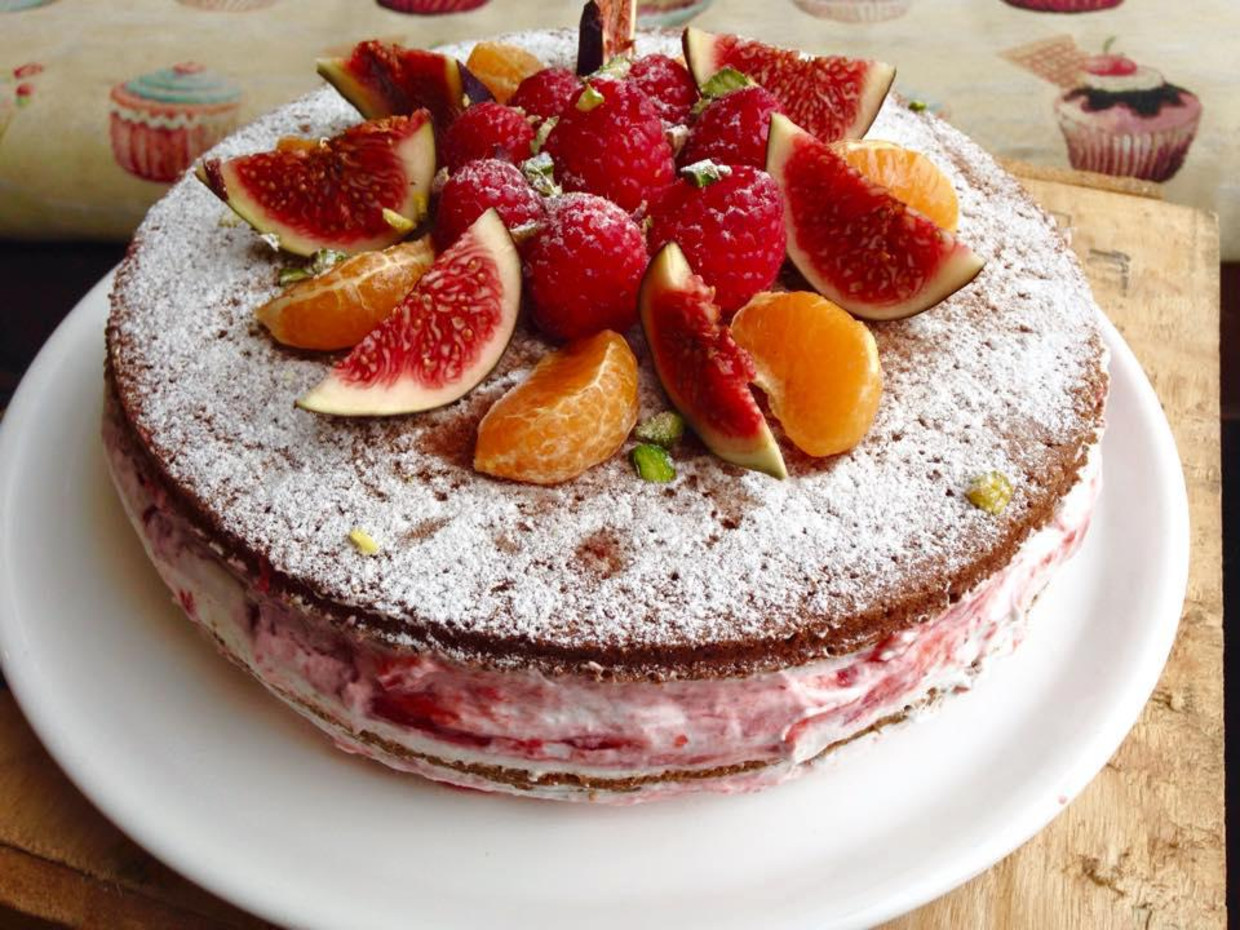 Vegabond
This vegan grocery store doubles as a vegan breakfast and lunch counter. Its delights include smoothie bowls, summer rolls, 'raw' Snickers and tortilla crisps with salsa verde.